Kills current mosquitos while creating a barrier to protect more mosquitos from crossing the spray perimeter.
Easy to Operate – Simple to Understand.
HIGH PERFORMANCE (HP)
Order No.    Description
GF3P40HP     40 gallon HP Mist Sprayer with LAU 15" fan
GF3P60HP     60 gallon HP Mist Sprayer
GF3P100HP   100 gallon HP Mist Sprayer
GF3P150HP   150 gallon HP Mist Sprayer
All 3-Point Mist Sprayers have the option of either the Heavy Duty (hd) fan or our High Performance (HP) fan. It Depends on how far you need to reach horizontally on to a vertical distance. If tree spraying or with fence lines, the choice is yours.
High Performance Fan
18"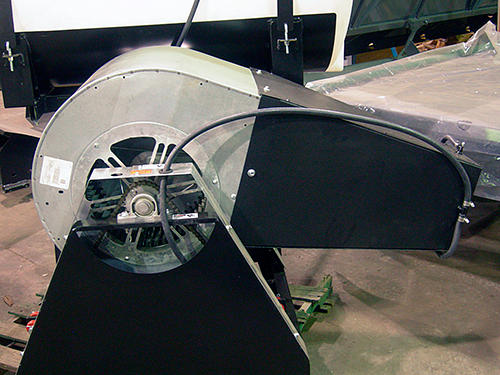 Lau 15" fan (18" housing) 
Air speeds from 160+ mph 
160'+ horizontal to 120' vertical (distance will depend on the wind conditions)